We have a lot of exciting events going on here at Community Bible Church, and we would love for you to be a part! Here's a quick look at what's happening in some of our various ministries.
WELCOME TO COMMUNITY BIBLE CHURCH
We are excited that you've reached out to know a little more about us.
We're a growing congregation located in Highlands, North Carolina. While we may be a church on a mountain, we are a fellowship of believers who are passionate about making the name of Jesus known, both locally and globally.
​
We hope you'll join us for a service, every Sunday at 10:45am.
Over one million people lost power in south Florida as we gathered in the mountains this weekend to worship. As we saw with Hurricane Harvey and now Hurricane Irma, there presents a continued and immediate need to be a friend to those people affected.
​
If you would like to get involved please contact Outreach and Missions Director, Jimmy Bennett @ 828.200.3400 or jimmy@cbchighlands.com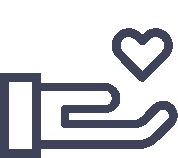 "Whoever is generous to the poor lends to the Lord, and he will repay him for his deed."